Are you a Minnesota or Wisconsin small business, looking to expand your brand awareness? Would you like to see your brand, that brand you've worked so hard on, in a beautiful, iconic setting in Ireland? On social media that is. Well, I've developed the DubinMN Project, to do just that!
Wha? Ireland for three months? Yep, I have enrolled in the 3-month culinary certificate program at The Dublin Cookery School (January 6, 2020 through March 28). Located in the quiet seaside town of Blackrock, just south of Dublin. The DublinMN Project is a creative social media brand awareness program, sort of a 'you scratch my back, I'll scratch yours' collaboration. I will be sharing my travel escapades with my loyal blog followers as well as on social media, and thought it would be a great way to share the love with local brands too! You can read more about my Irish adventure here.
This is a great opportunity for you to show off your brand/product in a fun and unique environment. Your followers will say, how the heck did they do that! Brand awareness at its best. I have always loved working with Minnesota brands and local entrepreneurs, so let's do some cross-awareness ('cross' as in crossing the pond!) and work together. Winning!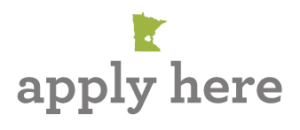 Here's how it works.
Fill out the simple DublinMN Project application by December 18, 2019

 

I will review the applications and acceptance letters will be sent out (if you are one of the chosen few:) December 20, 2019

 

Accepted brands will send product (along with another filled out form!) to be featured also indicating which social platform works best for your brand (Instagram, Facebook or LinkedIn) by December 27, 2019 (send to my St. Paul address)
Only 8-10 local products can be chosen (due to space and expense), so get that application in quick!
I will make the shipment with products to my address in Blackrock, Ireland
At one point over the next 12 weeks, I will proceed to place your product in a beautiful Irish kitchen, pub or seaside setting (or other applicable settings). I can even have a lovely Irish model show off your wearable if needed
I will create a quick write-up (with help from the description you provide) and post on my social media accounts (Instagram, Facebook, and LinkedIn) tagging your social handle

 

The post will also link to a Linkin.bio (see sample) page and your post will link directly to your website, cool huh
At the end of each week, your product will be added to stories of Instagram and Facebook, with possible mentions on my blog posts as well. See critieria below.
Please note: these are not ads, but product placements within an Irish context around my travels and experiences during my culinary journey
Wait for your post(s) and enjoy gaining more followers
Who is this for?
– Any Minnesota or Wisconsin brand
– Food, wearables, travel clothing, publications, just give it a shot, I'm open to suggestions and ideas!
What is the cost to me?
– Nothing. If accepted, just send/deliver or drop off the product to me (St. Paul) by the date specified
– You agree to repost, and add my post to your stories and visibly tag @shecooksdesign #dublinmnproject on the same social platforms on your end. I'll even send you  a SheCooks.Design branded compostable dishcloth to take a photo with and tag @shecooksdesign (just a little creative reciprocation is needed). All meant to be fun and in good spirit
Am I
 

a good candidate?

– I bet you are. Here are some great partner thoughts: non-perishable foods (baking mixes, spices, beverages, snacks, coffee, tea, honey, salsa, hot sauce, crackers, cookies, chips, nuts you get the idea), kitchen gadgets, restaurant, travel company, publications, author, paper goods, wearables, jewelry (would be returned in April) branded swag. 
Criteria for acceptance to the Dublin-MN Project
• Must be Minnesota or Wisconsin made
• Non-perishable food items only
• Fairly light in weight (a 25# bag of flour won't cut  it, but possibly a 2 pounder!)
• Must agree to re-post on same social media (and your brands stories) as featured by the Dublin-MN 
• Post within the same week as SCD post, tagging @shecooksdesign and #dublinmnproject

FAQs
What if I miss the shipment deadline, can I still participate?
• If you've been accepted, you can ship your product to my address Ireland, but it will be at your own cost
Will I be discounted in the application if I don't have a lot of followers? 
• Of course not, look at me, I don't have a ton of followers either. This is to be a win/win for all. Let's share the love! It must be a good fit for SCD, also be a good fit for your brand! (and fit in the box!)
Does it have to be a food product?
• Certainly not, Shelagh will be accepting non-perishable food but also clothing, branded items (say, if your product does not meet certain criteria: like your product is perishable, you can submit a t-shirt, hat, whatever, instead) 
How will you be photographing my product?
• Shelagh will be using her iPhone X also using some special lens attachments. You can see some samples of this type of photography on her Instagram feed
Will I be able to approve my post prior to? 
• Due to time change and class schedule, this will not be possible. You will have to put your trust in Shelagh. See her current Instagram feed, and you will be a good idea of how I write and photograph very casual, light, and humorous (at least I think I'm sort of funny! 🙂
Are products notmade in Minnesota/Wisconsin accepted?
• No, sorry, need to keep it to my local peeps
Will my product be returned to me?
• If you need your product returned, you will be responsible for the post back to the states, (this would need to be arranged with me in advance)
Sláinte!
cheers and health, may you be well