What a week! Monday morning was pissing (as described by a new classmate) rain! The wind was a gale. But since I had taken a few test walks to the school over the weekend, things were already starting to look more familiar and I was able to get there pretty quickly (it's about a half-hour walk from my Airbnb).
Needless to say, I was soaked upon arrival but welcomed with a big hug from the owner of the school Lynda Booth. She insisted on drying me off with a hairdryer, even as other new students were arriving. Talk about being instantly warmed, so thoughtful. There was lots of excitement in the air, introductions and quips about the weather.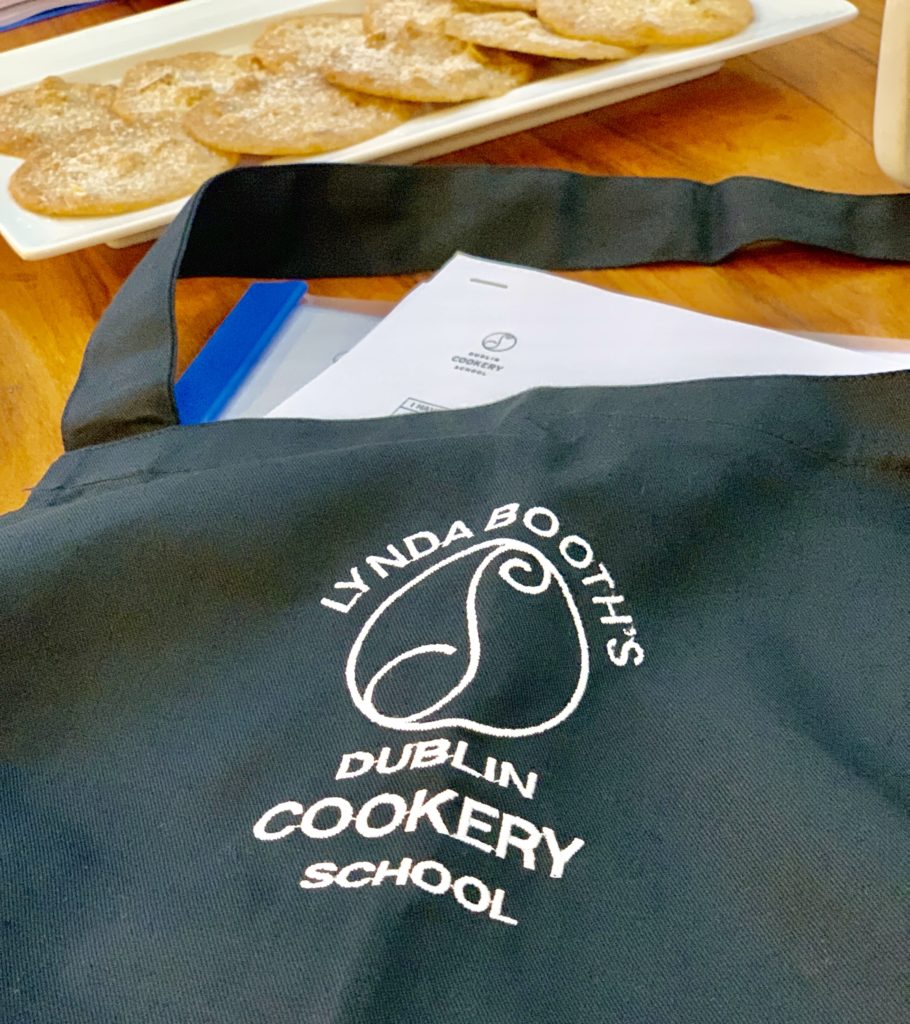 No time was wasted as we donned our chef whites and new aprons. Fifteen students nervous as kindergarteners on their first day, sat around the long table as Lynda welcomed us, and told us what was in store for the day and week. We are partnered up with a new person, at a rotating cooking station and new duties to attend to daily. A typical day involves preparing the meals from the demo the day before, plating and eating, then sitting down for the next day's demo at precisely 2:00. The entire kitchen needs to be spic and span before we sit for demo. Even our first day, the meal was delicious, and we didn't sit for the demo until about 3:00! Learning!
Our first demo was conducted by our tutor Cindy. Cindy has worked with numerous Michelin starred chefs and is sweet as can be. She is continually buzzing around the school, and knows about everything about the kitchens and the school! Cindy demonstrated our first lunch:
Poached Pear Salad with Slow-roasted Red Onions, Toasted Walnuts, Vinaigrette and an amazing Irish Crozier Bleu Cheese
Pasta with Parma Ham and Pistachio
Apple Cake with Salted Caramel Sauce and Homemade Ice Cream
Sorry, I forgot to take a photo of the Apple Cake, which I was able to bring home and my house-mates devoured. I did have a bite, and it was wonderful.
After washing up (I had dish duty, quite daunting actually!) We were on our daily schedule of afternoon demonstration. Lynda was our tutor demonstrator for the next day's preparation of:
Butternut Squash and Sweet Potato Soup with Lemongrass
Lynda's Brown Soda Bread
Chicken Stock (they dice their veg much smaller than I usually do, and it's a good tip, much more flavorful stock)
Timbales of Provencale Vegetables (basically an amazing ratatouille) and Goats Cheese. Topped with an herb bread crumb mixture, which would work perfectly with 3 Lonetti Sisters Meatball mix if you are in a pinch.
Upside-down Pear and Ginger Cake with Créme Fraiche
Day Three
Gnocchi with Slow Roasted Cherry Tomatoes and Buffalo Mozzarella
Roast Chicken Breasts with Peas and Salsa Verde (we got to breakdown a whole chicken!)
Bran Muffins with Dried Cranberries
Meringues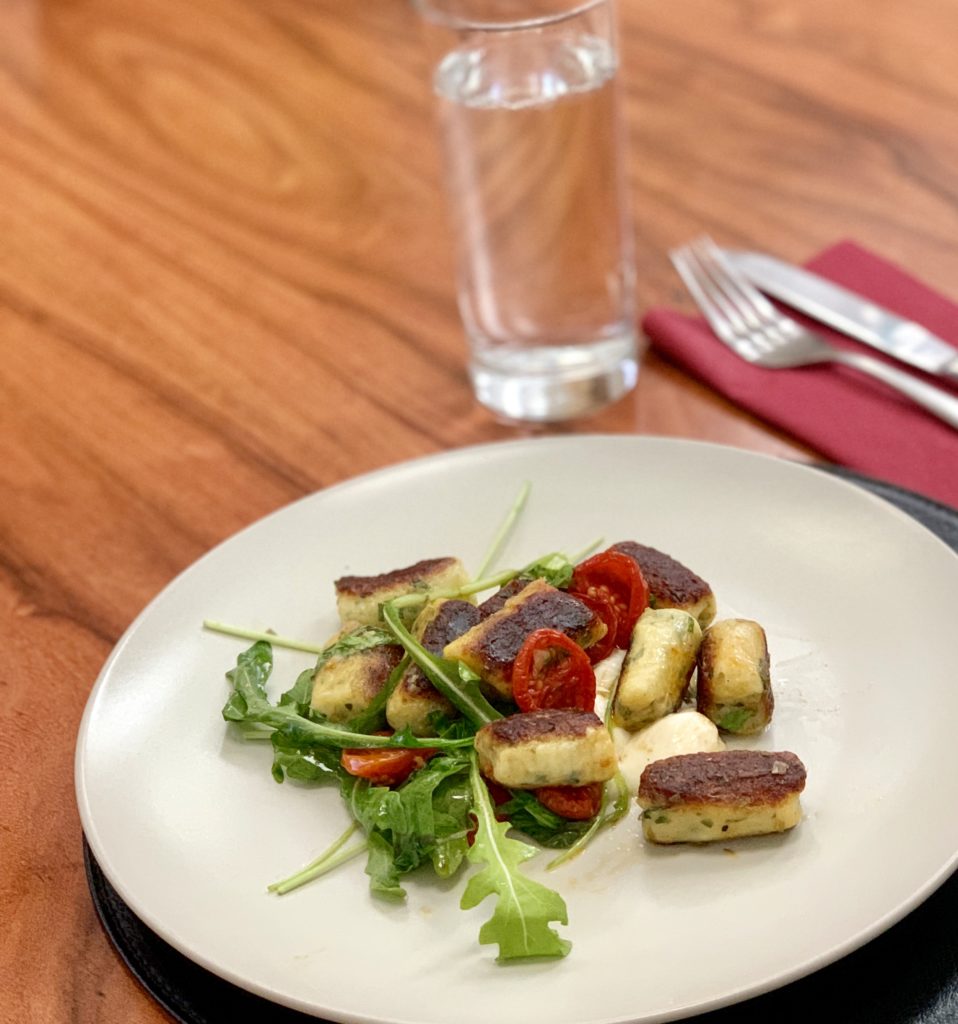 Day Four
Salad with Black Pudding, Grilled Leeks, Poached Egg and Croutons
Pan-Seared Sea Bass with Rocket (arugula) & Chorizo (we filleted a whole fish, my first one!)
Pistachio Pesto
Chocolate Eclairs
Day Five (Indian Day, amazing!)
Homemade Naan Bread (oh my!)
Chicken Curry with Tomatoes and Coconut Milk
Chana Dal
Green Beans with Black Mustard Seeds
Basmati Rice
Cardamon Set (basically a gel) Yogurt with Pomegranate Seeds (marinated in rose water a little sugar and lemon juice)
Wine tasting in the afternoon
We ended the day with wine tasting from a local wine merchant. Tasted quite a few nice wines.
That was my first week. It was incredibly fasted paced, as you can imagine, but wonderful. The Dublin Cookery School has some incredible tutors. Very knowledgable, I am learning so much.
More in a few days. Have a wonderful week, and thanks so much for reading!