I've finally found my peeps! Gotta love the internet, it's like match.com only it would be called flour.com in my case, ha! I met a lovely couple over the weekend who farm and mill real Irish spelt flour. Talk about geeking out! But this sort of thing makes me so happy, meeting people passionate about their craft and want to restore their heritage. The sweetest two, Emma and Pat, from Oak Forest Mills have a farm near Waterford and their mill (imported from Austria) is located in Kilkenny. They are growing spelt* (a form of wheat, but not really wheat), einkorn and barley. They are doing their best to grown strong Irish wheat, with hopes of obtaining old heritage (non-hybridized) seeds. I had been searching for local wheat (most, well all, wheat flour is imported from the UK).
What is spelt*?
Spelt is an ancient grain in the same family as wheat. Loaded with vitamins and minerals. Spelt has a nutty brown taste without the bitterness some whole wheat contains. It may even be gentler on your stomach, if you are gluten-intolerant (but rest assure, I am not in the medical field at all, so if you are celiac, stay away!) It bakes up beautifully and the added nutrition is a plus. Just delicious, I can't believe I haven't baked with it before this. If you'd like to really get nerdy about spelt, check this article out.
After our coffee, I immediately went back to the house (just before Storm Ciara decided to roll in!) and made some Irish Scones with the (5kg = 11lbs!) bag of spelt they gave me (good thing it barely fit in my backpack). And let me tell you, they were amazing! Tender and not dry at all (notice I'm not using the 'm' word). I used some lovely Irish butter, which of course was like gilding that lily!
I served the scones with another participant in the DublinMN Project product, Grandma's Gourmet Raspberry Rhubarb jam. This award winning jam was perfect with the scones (oh and maybe a lil more Irish butter). Ohhh la la.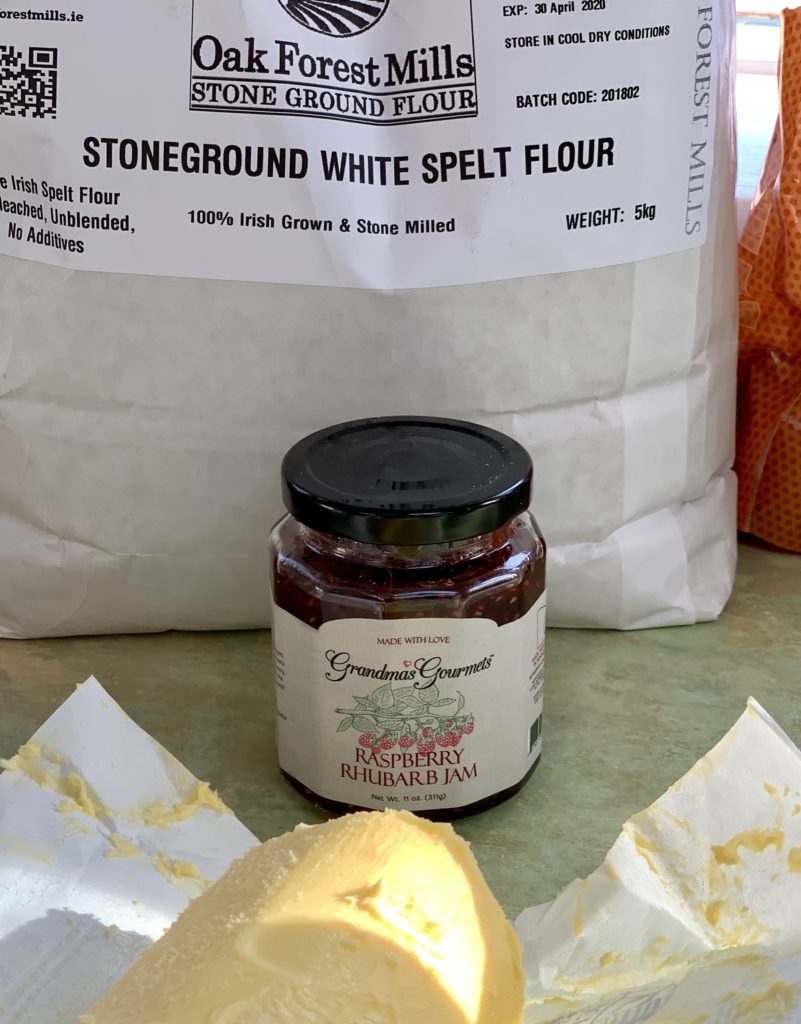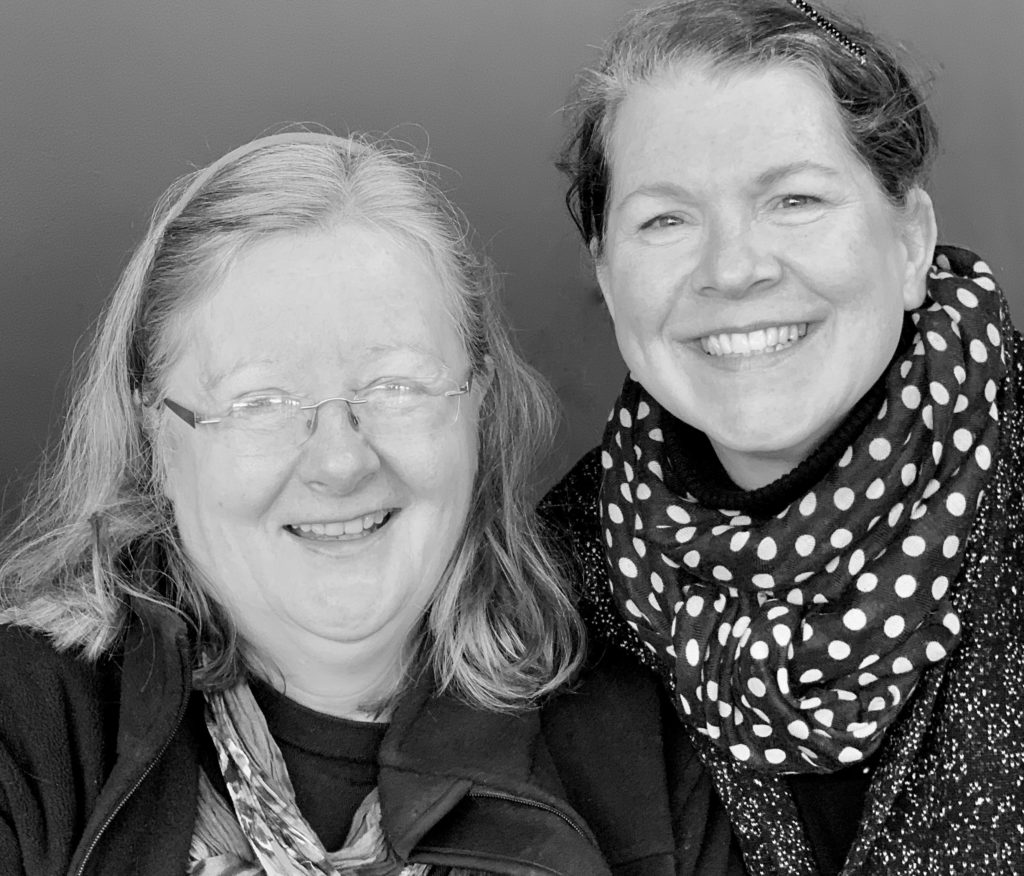 Tomorrow, our now class of 5, head to a Dublin bakery for (2 of 3) all-day course on bread baking. Can. Not. Wait! I don't think we'll be doing much sourdough tomorrow, but we have started our own starter at school. So now I have two starters, remember Sonny? See more info on her below.
Sonny Sourdough Update
You may recall I was trying to find a caretaker for my sourdough starter dubbed Sonny (because she originated from a starter given to me by Sunrise Flour Mill, some of the best flour in the Twin Cities area! I decided to dehydrate Sonny on parchment in a low-oven (over a few days) and take her along with me to Ireland. I brought her back to life this week and have been feeding her since Wednesday, and she's alive again! I'm going to continue feeding her the spelt flour from Emma and Pat, I've already re-named her O'Sonny.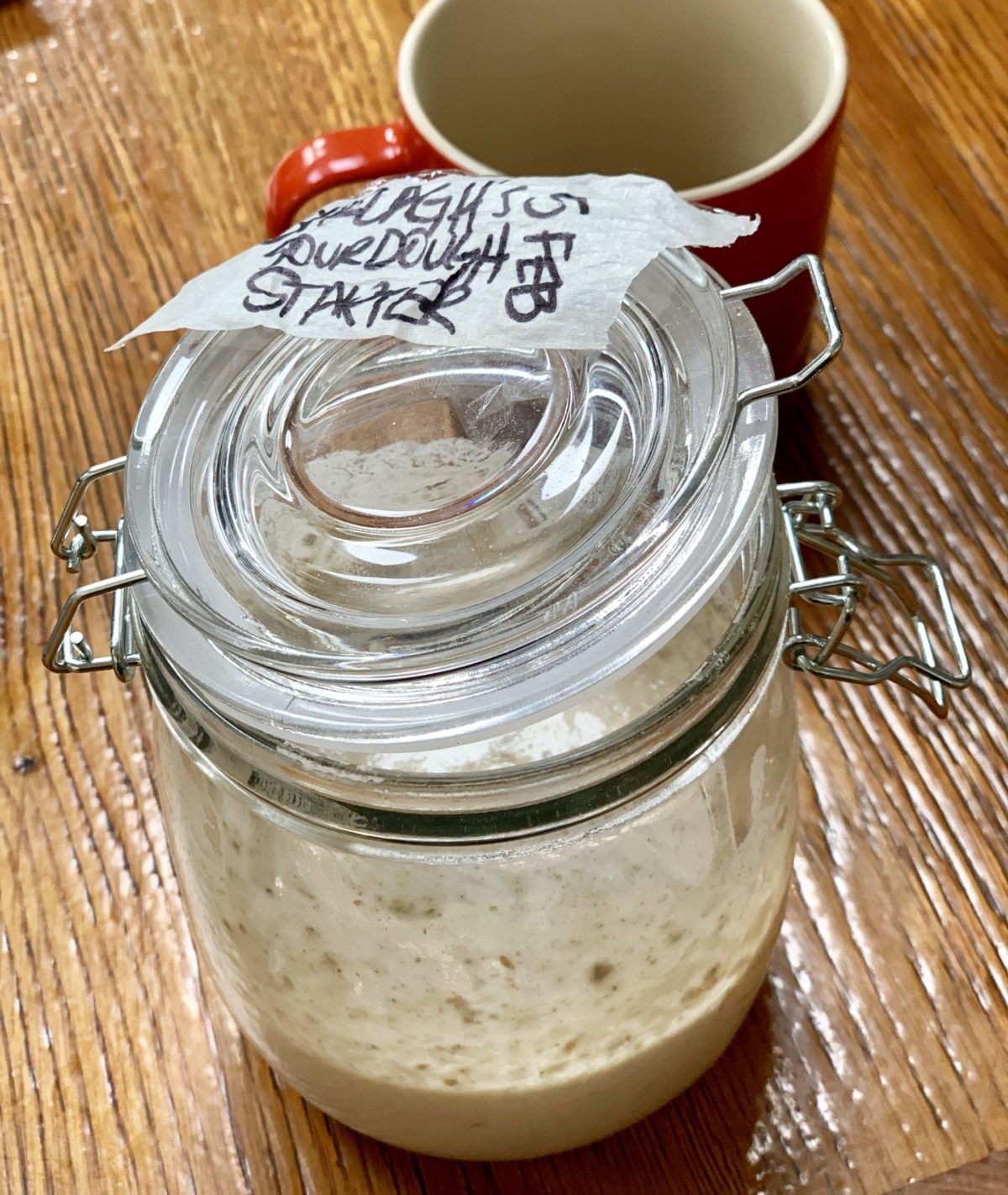 Next on the list of baking with spelt flour, Lynda Booth's (owner of Dublin Cookery School) Multiseed Brown Yeast Bread. I'm going to create my own brown soda bread recipe soon, but won't be able to fit it in this weekend.
Enjoy and cheers!