Slán go fóill which means 'bye for now' in Irish
Is this even happening? To feel like I just left my new home of Ireland for my forever home and family in Minnesota? Yep, it's true. But I now have an even deeper bond with Ireland, stronger than ever, and it is also home to me. Please don't misunderstand, I was thrilled to see John and my girls, beyond thrilled, but I do feel a bit of a hole in my soul since I've just left a bit of my heart in Ireland.
"The green reed which bends in the wind is stronger than the mighty oak which breaks in a storm."

– Confucius
It's beyond disappointing how my time in Ireland came to such an abrupt halt. One minute my classmates and I are making macarons, trying to focus, and use the task as a good diversion to all the news (a safe 2 meters apart, of course). The next minute, I'm on the phone, frantically trying to get a ticket home. Lynda Booth, the owner of the school, announces she's closing, using those words I'm sure we have all become sickened to hear, "out of an abundance of caution"… Real, genuine hugs with my tutors, my classmates, and Lynda, and in tears, I walk back to my Airbnb to sort things out.
In comparison to the goings-on, my situation is minute, I know that I fully realize that, but I was robbed. Our school was scheduled for two more weeks, then John was to arrive, and we were going on the trip of a lifetime, and anniversary celebration. Boom, no more. We've all been robbed. Do over.
Note: this post will not be all doom and gloom! I just have to get a few things off my chest. Thanks for listening.
Between John and myself, we spent hours on hold with the airlines to switch my flight. I decided just to book a new flight, a one-way ticket home, for the following day. I spent St. Patricks Day on the verge of tears, packing and sorting through 10-weeks of recipes and notes. But also having a nice 'last supper' with my Airbnb mates, Dec (the owner of the house) and Emerson (a long time renter with Dec, Emerson is from Brazil).
It's now Wednesday, I still have so much spelt flour from my cute new miller friend Emma (that delicious flour I've been bragging about for weeks!). I realize, I haven't even made Irish Soda Bread since I've been in Ireland. So out come the ingredients, and a determination to make the perfect Spelt flour Irish Soda Bread. One good thing had to come out of this day, right! I also used treacle (like a molasses, but SO much tastier) instead of brown sugar, holy-moly it was perfection if I do say so myself.
Dec, the super gracious owner of the Airbnb (with the silly Paddy's Day shirt on in the photo), drove me and my two-25+ kilo suitcases (loaded down with my new books from Lynda and one I purchased, The Irish Cook Book by Jp McMahon. All gorgeous, but more on those later!) to the airport. In tears again, I say goodbye and throw myself at the mercy of the airlines to get me home. Of course, I felt as if I was walking into the unknown. People with masks on their faces, social-distancing with tensions high. [Sidenote, if you ever fly to Ireland, Aer Lingus is the way to go. They are lovely, and customer service that makes you feel taken care of.]
Happy note
On a happy note of relief, the trip home was very uneventful. The whole row of seats was unoccupied except for me (mind you, I'd made the reservation a day before!), a very quiet and smooth flight. We landed in Chicago to be 'screened' for the 'you know what'. Temperatures taken, questions asked (like, have you recently been to Iran or China? etc.) surveys filled out, and it all went very smoothly, praise the Lord. All the workers were all very kind, that was nice. Onwards to my United flight to Minneapolis/St. Paul and into the arms of my darling daughters and husband. So happy to see them, they are my bursts of sunshine. Home.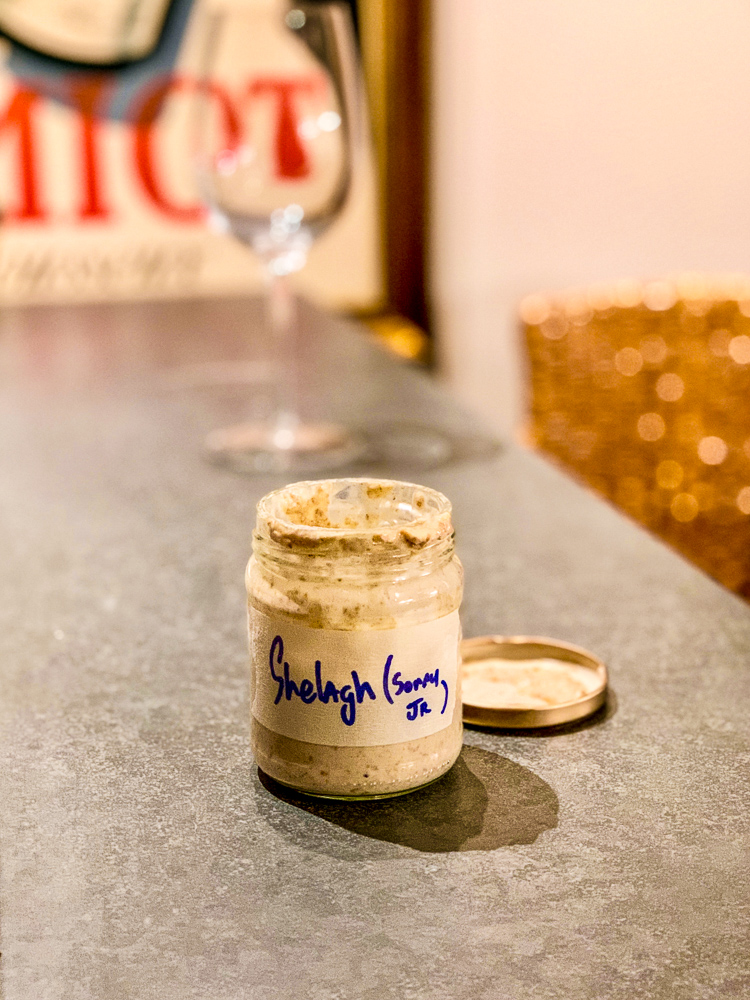 What's next?
Does anyone know? Once this difficulty is over, hopefully, we can all get our lives back in order. For me, I/we hope to get back to Ireland 1. to finish my last two weeks, although Lynda says we all passed over and above the criteria. 2. to get this 30th-anniversary party started with the hubs! Goals.
My goal with the entire cookery course has been to come back home and re-start my cooking classes. As well as do recipe development with food companies in the Twin Cities, so if you know anyone, hint, hint! Give me a holler. I'm ready to get some gigs and keep on cooking, it's what I love.
Until then, I'm planning on cooking and cooking a lot. I have some beautiful Irish cookbooks I'm going to reference. I will post recipes from those books, with my adaptions, so stay tuned.
I'm also not finished talking about my trip. I have SO many photos and stories to share. Are you still interested, even though I'm home? Let me know. I have the time now, whereas while I was gone, my days were so full. If it would make you happy, it would make me happy if I can continue to write about my time at school and in Ireland. Like I love to say, it ain't over till it's over, baby. And it ain't over.
Thank you all so much for the emails, texts, comments, and messages, they mean the world to me. I am happy to be home, happy to be with my family, and still consider myself the luckiest girl in the world, and for that, I am grateful. Oh, and for my electric toothbrush.
If you are spending a lot of your time in 'isolation' cooking and run into a pickle (pun intended), give me a call, I can certainly try and help out.
Cheers, and stay well.
Shelagh