This steak salad recipe came about as I was determined to put together dinner without going to the grocery store! I've been going to the store, a lot, lately! Usually don't mind it, but like anything… So, here's what I had on hand:
– the steak was in the freezer
– feta in the fridge
– sweet potatoes on the counter, begging to be eaten
– bonus! I have lots and lots of basil on the plants out back
Use some leftover steak if you have it, the dressing can stand on its own to flavor this dish up, but you may miss the kick from the red pepper flakes! This is most definitely a full-meal salad, add a little crusty bread (try Brake Bread on West 7th, great find! Great bread and they deliver!* see below for my latest favorite local find and their link) and you are set.
Steak and Sweet Potato Salad
Serves 4
Steak:
1 1/2 lbs. flank steak (trimmed of silver skin, no that's not the tasty fat, its grizzly and no good)
Marinade:
1 teaspoon red pepper flakes
2 cloves garlic chopped
2 tablespoons good balsamic vinegar
1 tablespoons olive oil
Mix marinade ingredients in a zip-top bag, add steak and marinate for a few hours or overnight. If you are in a time-pinch, marinate on the counter for 1 or so hours, (no longer then that on the counter, need to stay safe). Toss the steak around to keep it evenly distributing around the steak. I used my large cast iron pan for this one, but grill the steak if you prefer. 6-7 minutes per side for medium rare. Depending on how you like your steak done, 130 degrees for medium rare, 140 degrees for medium. (Yes, you really should go out and get yourself an instant read thermometer! I rely on mine daily). Remove from the grill and let rest on cutting board for at least 10 minutes before slicing. Slice the steak thinly across the grain, and on the diagonal to ensure the steak is tender.
Sweet Potatoes:
2 small or one large sweet potatoes and one large shallot, cut about 1/2 thick
1 large shallot (or a small red onion) sliced 1/2 inch thick, separated into rings (I cut mine too thin and they burned, but we still ate them!)
1 teaspoon smoked paprika
1/2 teaspoon granulated garlic
2 tablespoons olive oil
Hearty pinch of salt and pepper
On a large sheet pan, toss all the sweet potatoes ingredients and roast for about one half hour, flipping at the 15 minutes. They should be a little crispy and golden, soft in the center. Go ahead, give one a taste to be sure.
Dressing:
10 leaves (about 2 tablespoons chopped) fresh basil
2 oz. crumbled feta
3 tablespoons apple cider vinegar
2 tablespoons walnut oil (or olive oil, if you don't have walnut, but worth the splurge, be sure to keep it in your fridge)
Half clove garlic
2 tablespoons greek yogurt (not 100% necessary, but adds to the creaminess)
1 teaspoon honey
Hefty pinch of salt and freshly ground black pepper
Whir all the ingredients for the dressing around in your food processor (affiliate link) or use your immersion blender in a tall container. The key is to get the ingredients nice and creamy. Add more basil or garlic if you want more flavor. Can be made one day ahead and it'll be even better.
Greens:
2 big handfuls of salad greens per person (2-5 oz. clam-shell containers should do)
2 tablespoons sunflower seeds
Assemble the salad:
You may arrange the salads on individual plates, or toss in a big salad bowl. If tossing all together, place the sliced steak and sunflower seeds individually per plate, so everyone gets a fair amount!
Follow along for tomorrow's recipe: Brown Rice Salad with Lemony Dressing, so delicious!
I'd love to know how you liked this recipe, shoot me a note in the comments section. Do you want to see more recipes like this one (salads etc.)?
Brake Bread Story:
* On a walk one day, I saw a dude riding his bike pulling a trailer behind him, Brake Bread, it said in a painted on font, we deliver! Score! It's like a CSA (Community Supported Agriculture) for bread. A CSB! They also have a really cute bakery down on West 7th St. I love the concept, and you couldn't meet any nicer people. All breads are naturally leavened. Nice! Break Bread, here's their website.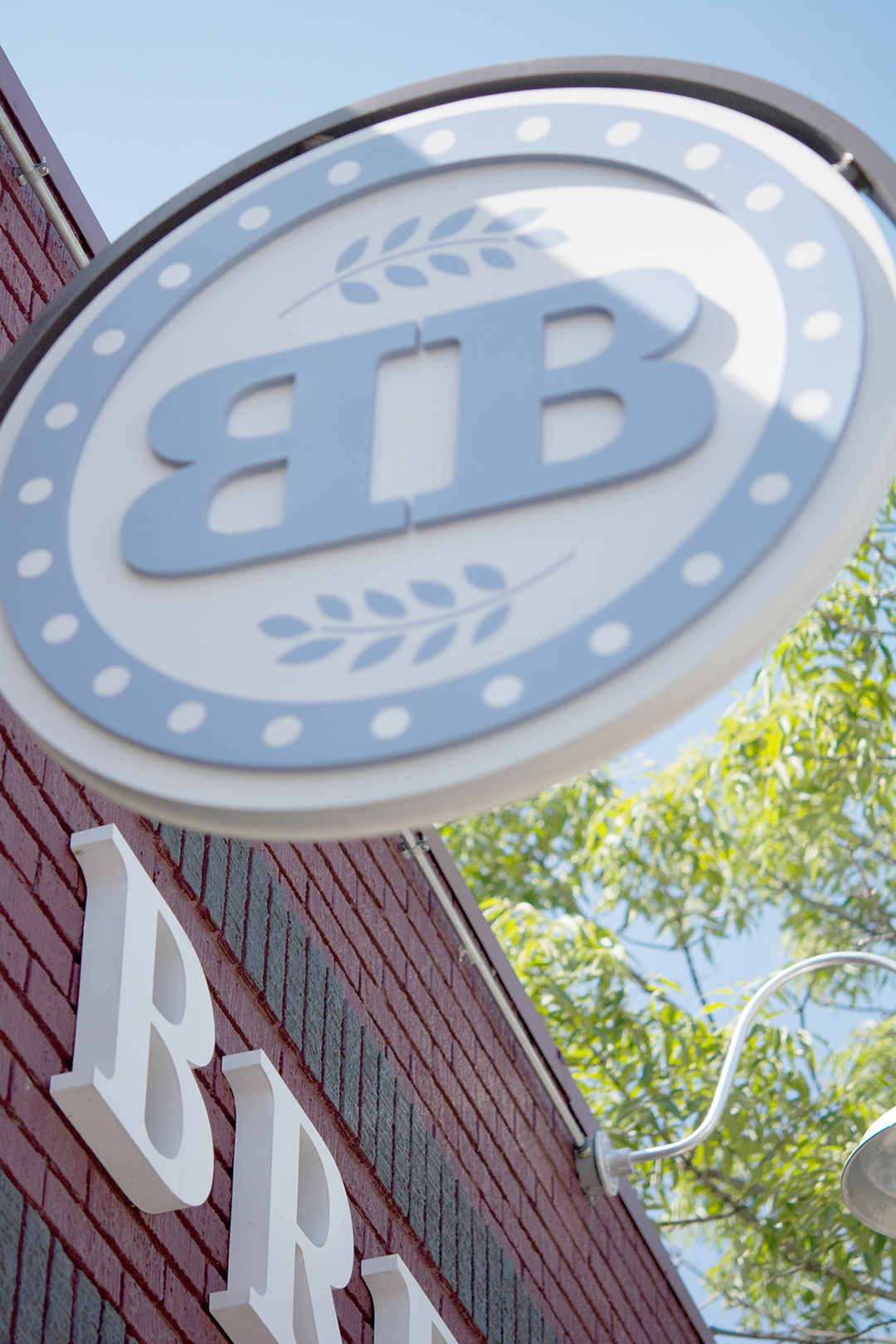 SaveSave