Whoops, I spoke too soon, there are Irish Potstickers on 'the' Google. My last post of Roasted Cabbage, I made an incorrect claim, so much for trust, huh. Hmmm, maybe I spelled it wrong the first time, but none are like my recipe. Nothing Asian about these, these are just simple (although a little putsy) and yum.
Try them this weekend, and if you want to make on this Lenten Friday, leave out the bacon and add some smoked salmon, or goat cheese. Either would be a terrific replacement.
Print
---
Description
Potstickers by wonton skin only. No other Asian flavors in this recipe. They take a little time to prepare, but you can make them ahead of time and freeze them. Pan fry them when you are ready. The sauce can be made a day or two before, keep in a tightly closed jar.
---
Potstickers
1/2

small cabbage (use leftover from Roasted Cabbage recipe if you have some)

3

slices applewood smoked bacon

3

cups

(or so) potatoes (diced small)

3

green onions (finely minced)

1/2 teaspoon

smoked paprika

1 teaspoon

nigella seeds

1 tablespoon

fresh herbs: thyme, rosemary and/or parsley (if you have them)

30

packaged wonton skins (square or round)
Dipping Sauce
1

avocado

1/2

cup

mayonnaise

3

green onions (chopped)

1

handful parsley (if you have it)

1 tablespoon

fresh herbs: thyme, rosemary (if you have them)

1 tablespoon

malt vinegar

3 tablespoons

Grlk Sauce (it's made in St. Paul!) (heaping)
---
Instructions
For dipping sauce: Place all ingredients in a food processor or blender and whiz until a nice smooth consistency. Set aside to serve with potstickers.
For potstickers: Roast the cabbage (see post). While cabbage is roasting, in a medium-size saute pan, cook the bacon until crisp. Remove, place on paper towels to cool. Then chop into small pieces. Chop the cabbage into small pieces.
Remove all but 2 tablespoons bacon fat. Add potatoes to the pan and cook until tender.
Add all ingredients to a bowl and combine. You want all the ingredients in pretty small pieces so they won't tear the wontons.
Working with 1 wonton wrapper at a time (cover remaining to keep from drying out) spoon 1 tablespoon pork mixture into center of each wrapper. Moisten edges of wrapper with water, and bring 2 opposite corners to center, pinching points to seal. Bring remaining 2 corners to center, pinching points to seal. Pinch 4 edges together to seal. Place pot stickers on a large baking sheet lined with parchment, cover loosely with a towel.
Heat 2 teaspoons olive oil in a large skillet over med-high heat. Working in batches (don't crowd the pan), place 6-8 pot stickers in skillet, cook about 3 or so minutes until bottoms are browned, flip and cook for 2-3 more minutes until browned. Place pot stickers on serving platter. Repeat procedure with remaining pot stickers.
---
Notes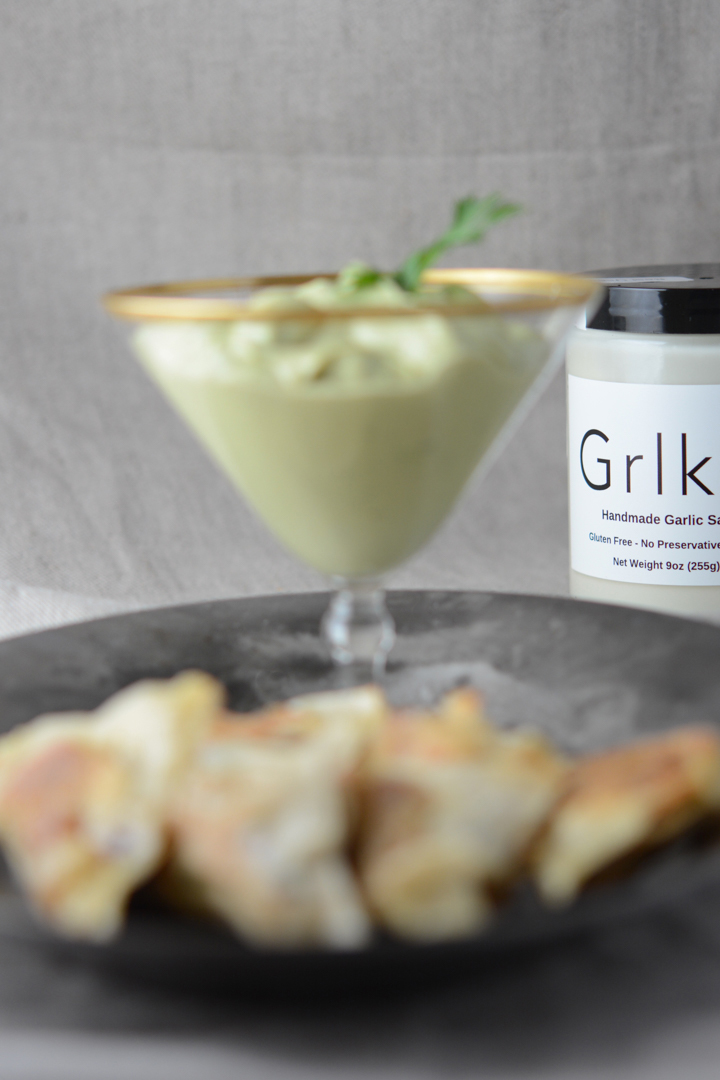 Optional additions:
Goat cheese
Smoked salmon
Grlk Sauce, is a locally made (St. Paul!) Lebanese style garlic sauce. I bought a jar on Friday, and here it is on Tuesday, and it's gone, it's that good! Try it! You can find at Golden Fig on Grand in St. Paul. If you can't find it you can try and add a garlic clove, some lemon juice and olive oil to the avocados in the food processor (affiliate link). 
Nigella seeds (also called Charnushka) can be found at Penzey's Spices on Grand in St. Paul. They have a sort of oniony taste, and they look really nice speckled in food.
---
Tomorrow's recipe, Irish Pizza. Using more of the Grlk Sauce (so run out and get some), roast cabbage and corned beef (yes, I'm caving on corned beef, but I do a trick to it to make it extra delicious) or you can use bacon if you want to get legit!
I'd love to hear how you like these Irish recipes. I'm having SO much fun putting them together. I've been thinking about them for months, keeping notes on what I want to share. If I can't be in Ireland, may as well try and cook like I'm there, right!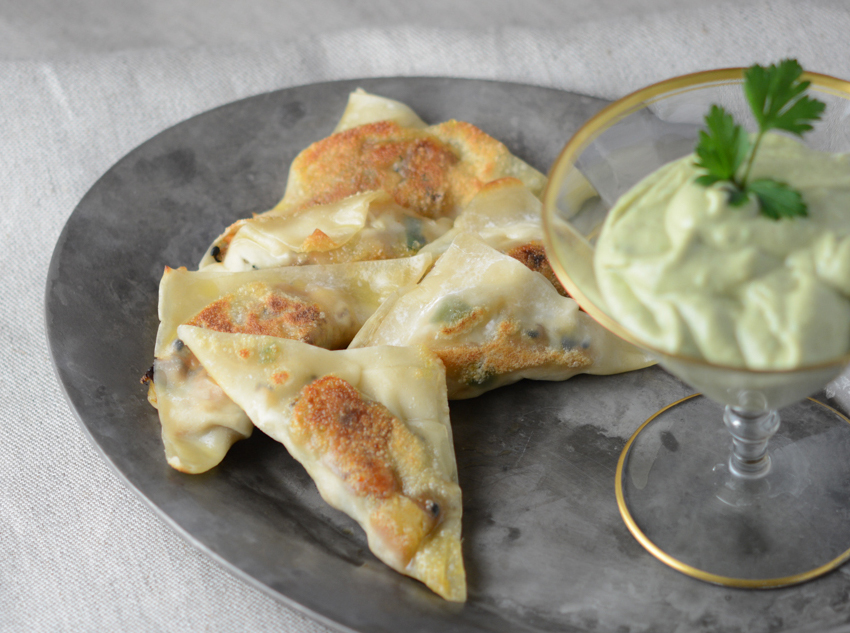 Éirinn go Brách
SaveSave
SaveSave
SaveSave
SaveSave
SaveSave
SaveSave
SaveSave
SaveSave
SaveSave
SaveSave
SaveSave