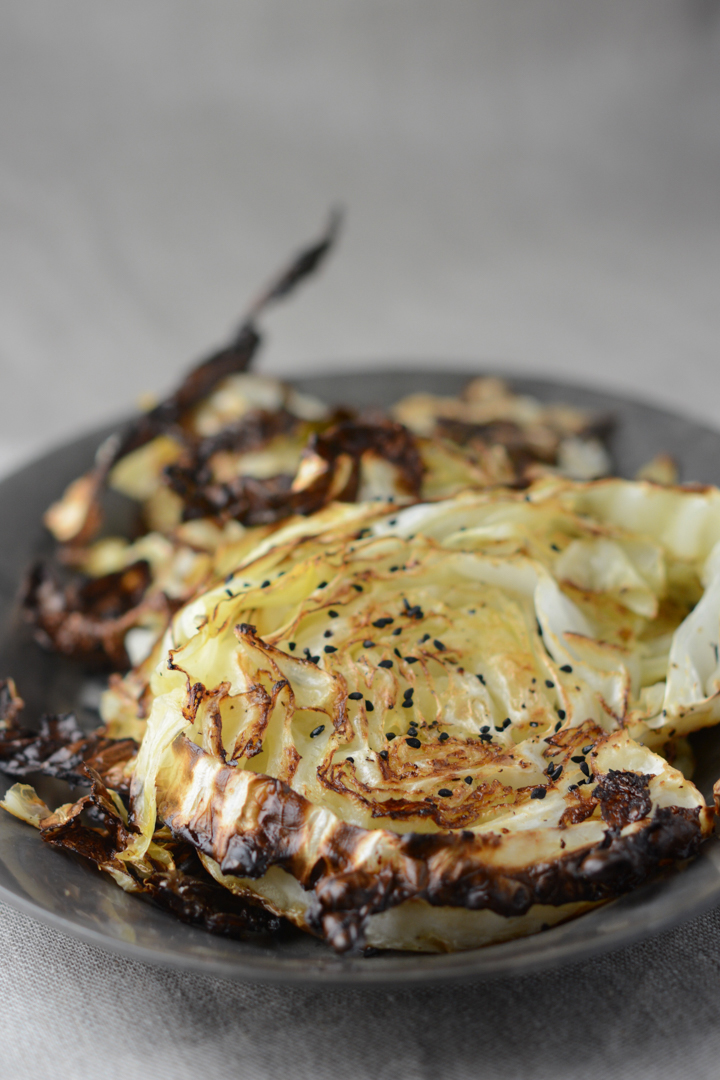 You must trust me by now, right? Remember yesterday in the Tea Brack post, I mentioned a bit of info we'd cover in today's post? Well, I have some bad news. The Irish (like Irish in Ireland) don't eat Corned Beef and Cabbage (I'm just the messenger).
In a nutshell, back in the day, cows were sacred, only the wealthy had the privilege to own cows and eat beef. But piggies, yes, piggies were the meat of choice and mostly in the form of bacon (with their cabbage). So…when the Irish immigrated to America, the closest they could find to the style of bacon they liked, was corned beef from the Jewish deli. Don't believe me? Check out one of many articles I found on the subject, this one from the Smithsonian tells the history of Corned Beef and Cabbage very nicely. They probably don't eat Roasted Cabbage either, but I'm willing to at least try and convince a few to do so! SO much better than boiled, and it won't stink up the house!
Be sure to save some of this cabbage for my next recipe, Irish Potstickers! Google it…it doesn't exist, until I post! 🙂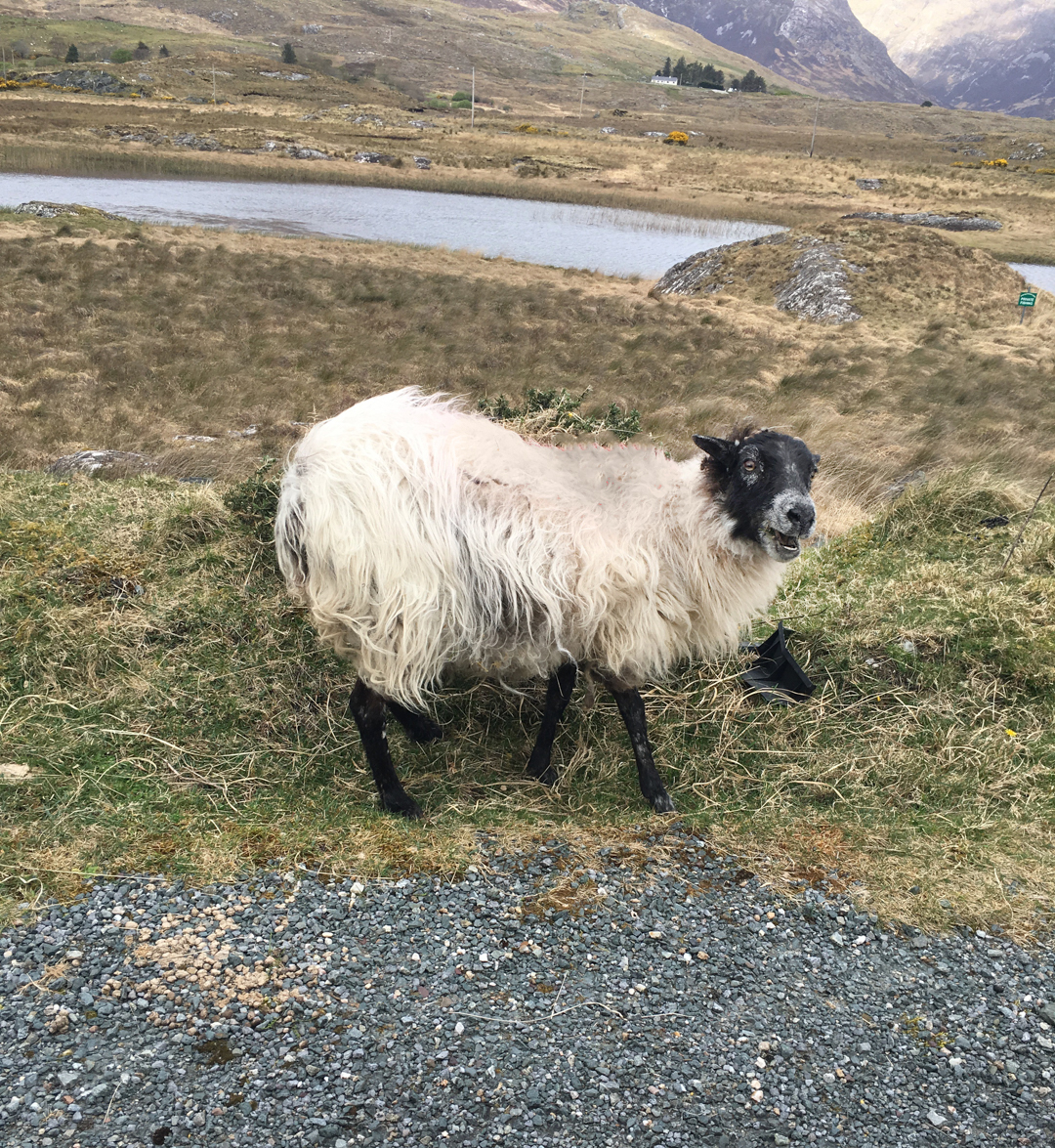 Photo above: You may ask where's all the green? This was taken in The Burren, County Clare. The landscape there is mostly rock, cliffs, caves and scrubs. Truly remarkable country with happy (but lots of lost) sheep.
Truly, one of the easiest recipes I've posted so far. You slice the cabbage to make 'steaks'. Drizzle with olive oil, salt and pepper, and roast in a hot oven. I'm kind of addicted. Sweet and nutty, and those browned edges, oh man, that's some flavor! You can some flavor too, like caraway or fennel seed. Drizzle with some balsamic at the end, and call it dinner!
Print
Roasted Cabbage
Author:

Shelagh

Category:

Side Dish
---
Description
Can't get any easier than this recipe. And it's so addictively delicious, I should call it Crackbage (get it?)
---
1

small head green cabbage (sliced in 1″ steaks)

3 tablespoons

olive oil
kosher salt (affiliate link) and pepper to taste
---
Instructions
Preheat oven to 450 degrees.
Brush two rimmed baking sheets with olive oil, place steaks on pans. Brush 'steaks' with more olive oil. Sprinkle with salt and pepper.
Place pan on lowest rack of oven, roast for about 12 minutes, flip with a spatula and rotate pans and finish roasting for another 12-15 minutes. You want them to be nice and browned and cooked through.
Yep, that's it.
p.s. these baking sheets are Nordic Ware and made in Minnesota, great pans, I have about 6 of them!
---
Notes
When cutting the cabbage, leave the core in, so it doesn't fall apart, it will be totally edible after roasting.  
Option: Cut the cabbage into wedges, that would work well too.
Other ways to use leftover Roasted Cabbage (if there is any!):
Stir-fry
Buddha Bowls
Soup
Who knew the lowly cabbage could be transformed into such deliciousness. Even if you dislike cabbage (previously, me!) you will love this. Remember, we have a trusting relationship now, I wouldn't lead you astray.
Tomorrow's recipe will knock the leprechaun right outta ya!
Sláinte
SaveSave
SaveSave
SaveSave